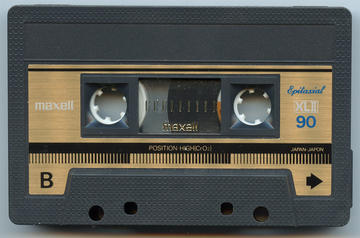 side 2:
1. Volte-face
2. Lava
3. The White knight
4. The maze (part one)
5. The tribe (part two)
6. The Gardener (part one)
7. The maze (part two)
8. The gardener (part two)
9. Nightwaves
10. Ending with frogs
1988 - C90
Private release.
Cover: Laserprint on nibbled paper. On some copies the print was covered with silver- or white foil.
Recorded in Medieværkstedet studio november - december 1988
On the cover is a statement, that the whole work is created with own samples on a Roland S-50 keyboard together with a list of audiosources..