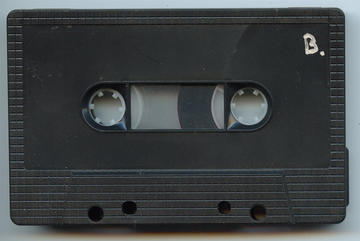 side 2:
1. Where's My Good Old Ganng Done Gone
2. To Whom It May Concern
1987 - C40
Private tape
Lyrics are from the book "Cat's Cradle" by Kurt Vonegut, and the material was not released due to copyrigt-issues.
Cover: photocopy
Notes on cover:
Lyrics from Kurt Vonnegut's "Cat's Cradle"
This is a scetch of an idea
Recorded spring 1987